I wish that I was made of stone So that I would not have to see A beauty impossible to define A beauty impossible to believe A beauty impossible to endure The blood imparted in little sips The smell of you still on my hands As I bring the cup up to my lips No God up in the sky No devil beneath the sea Could do the job that you did, baby Of bringing me to my knees
An ideal existence, discovering a book perfectly written Minds go: this cycle must continue Legs are chained to the pedals Elastic has to give at some point Expand, contract, decrease contact When the smallest things trigger grave danger, grave digger This presets a lie Will insides decide to grow up and not give in?
"Some people never go crazy, What truly horrible lives they must live."
– Charles Bukowski
So this is how it ends, this is how we watch it go down.
Anonymous asked: Where did mr malice go? Haven't seen your face in papers and street press, haven't seen your photography all over the net and haven't seen you perform in what seems forever. Please tell me it's not all over??? Love your work handsome man x
Anonymous asked: If you and your amazing lady ever collaborated artistically I wouldn't be able to deal. I've been following your various musical and blog adventures for years so please don't stop. I've noticed there hasn't been much from you in a while. I know I'm not the only person who misses enjoying your mind. <3
You never got to bloom, they cut you from the stem. You're innocent at birth, until you understand.
She smelled like rain, a creature of futures past. Wolf like in appearance, her whitened locks resonated her apricot lips painted in deep crimson. She bared teeth as white as salt plains. A smile as beautifully chilling as the southern weather in which she called home. Ghostly in appearance, she haunted my every thought, my every action and influenced my daily pleasures. Smooth like silk with skin...
"Birds are and always have been reincarnated old men with Tourette's..."
– Kurt Cobain
There was a time when silence meant nothing to me. The lack of sound was neither haunting nor beautiful. Winter came only once a year so I danced red cheeked at the sight of first snow, tongue out to taste each flakes welcome sting. I smiled distracted by natures cycle for a single moment as I floated gracefully in a torrent of sorrow I couldn't grasp. I craved fulfilment, too shallow to know I...
I wanna be as big as a mountain I wanna fly as high as the sun I wanna know what the rent's like in heaven I wanna know where the river goes
"Love is merely a madness; and, I tell you, deserves as well a dark house and a..."
– William Shakespeare, As You Like It
photography by Brian Malice for heavy hands kolektif
Take me in small doses. I'll take you all at once x
Choose cocaine and having the time of your life with kids you would have hated in higschool. Choose a lover and sleeping in the same bed every night. Choose to take the late train home. Choose to learn about the world around you. Choose to go for that job and make alot of fucking money. Choose alcohol. Choose sex. Choose fucking up chances in pursuit of something pure.
"The truth doesn't set us free. I can tell you I Love you as many times as you can stand to hear it and all that does, the only thing, is remind us… that Love is not enough. Not even close."
The weathering will break me down, but to a rock without pain.
She is the new thing
An afternoon with daisy
Being alone is a luxury. Immersed in doings of your own choice, aware of the fullness of your presence rather than of the absence of others. Solitude is an achievement.
I'm her perfectly beautiful downward spiral.
making mixtapes
"It's an urgent spark of restlessness, a yearning to learn and share and..."
– Late night words from Tess Van Deyk (13/6/12)
I love the way I see you even though your not in the room.I love your passion even if its out of tune. I love the way you listened to everything I've said.I love the way your alive even though your dead.
You are fucked up, this is fucked up. Be your black swan, I'm for spare parts, broken up.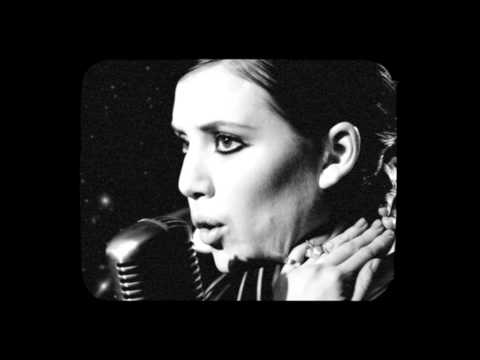 Tonight darling we are going to right a lot of wrongs.
I want you entire.
The church says the earth is flat, but I know that it is round, for I have seen the shadow on the moon, and I have more faith in a shadow than in the church.
We were like strangers who knew each other very well.
Everything is great when you don't give a shit.
"Be daring, be different, be impractical, be anything that will assert integrity..."
"Black is modest and arrogant at the same time. Black is lazy and easy - but..."
– Yohji Yamamoto
In the mourning I'll rise In the mourning I'll let you die In the mourning all my sorrys